Profile
Premium Karting was established in 2018 when founder, Micky Higham, decided to start his own team. An impressive racing career and many successful years as team manager for RFM resulted in the perfect foundation.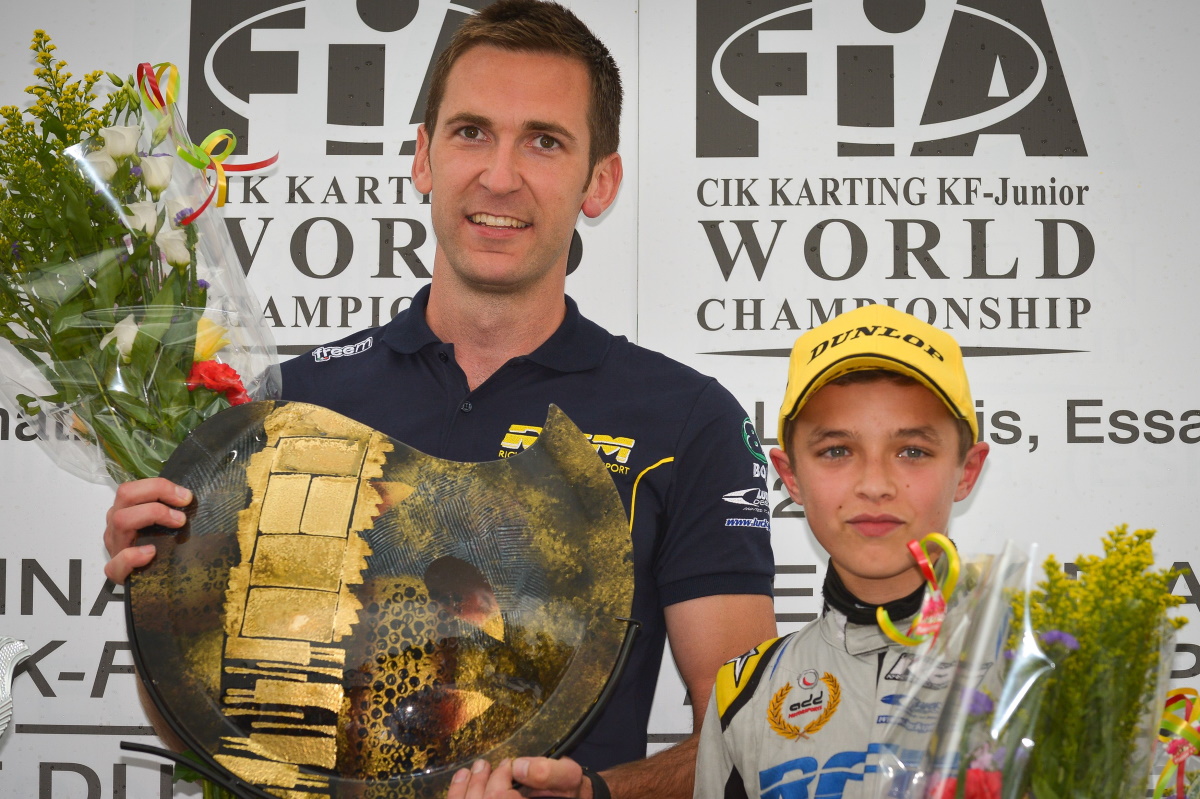 Micky Higham on the podium with Lando Norris after winning the 2014 KF World Championship in Essay, France
Micky started racing karts when he was 10 years old, competing successfully at National level. Then, many years as a mechanic led him to win the National Championship in 2002. He joined RFM and used his expertise to help drivers win British championships in 2006, 2008, 2009 as well as the ICA/KF2 Winter cup in 2006, 2008 and numerous race wins across Europe.
8 years as team manager resulted in 3 World Championships, 5 European championships, 4 more Winter cups, 3 more British championships and various titles across Europe.
This wealth of experience was the catalyst for Premium Karting.
What we offer:
I'm fortunate enough to work within motorsport where it doesn't feel like just a job. I have high expectations and precision. I like the team to be supportive to all members, where drivers enjoy the adrenaline rush and get the results. Integral focus is placed on getting specialised coaching on driving technique and data analysis. No driver is able to develop their talent without working on their personal attributes such as dedication, adaptability and perseverance so this is permanently at the forefront.
Packages can include:
Driver management
Equipment preparation
Chassis alignment
Engine dyno testing
Carburettor ultrasonic cleaning and rebuilding
Onboard camera analysis
Equipment transportation
Driver coaching
We are able to offer anything from a single test day to complete arrive and drive management suppling all the equipment.
Please feel free to get in touch to find out more information and discuss your rquirements.